Cover More Ground with a Loan and a Drone
As you encounter new obstacles in managing your business, we want to help you soar above them. 
For new loans made through the end of the year, you could receive up to $250 off your origination fee, and when your loan application gets approved, you'll be entered to win one of five drones!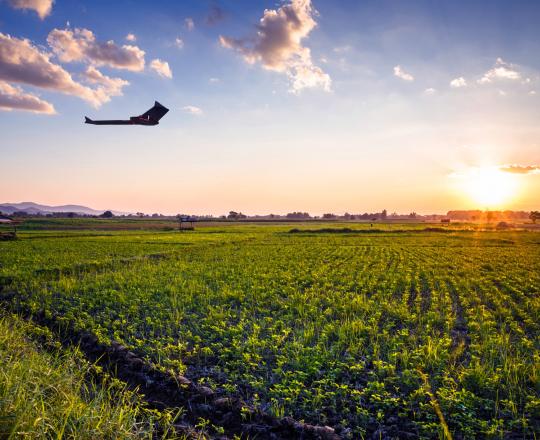 For a limited time, all applicants with an application deadline on or before December 30, 2022, will receive up to $250 off loan origination fees. This discount is applicable to loan origination fees only for consumer and non-consumer transactions.
Win One of Five Drones!
When you apply for a loan from August 1, 2022, to December 30, 2022, all applicants that are approved by January 31, 2023, will be automatically entered to win one of five drone prizes! The drone we've selected is compatible with most ag equipment and software, the SenseFly eBee Ag, and will include a license for operating software so you can get to work as soon as you get your prize. 
NO PURCHASE NECESSARY. Ends 12/30/22. Click here to read the full rules. 
Ready to rise above the horizon?
Get the financing you need at a pace that works for you. Reach out to one of our Farm Credit experts today.