Cultivating a Global Community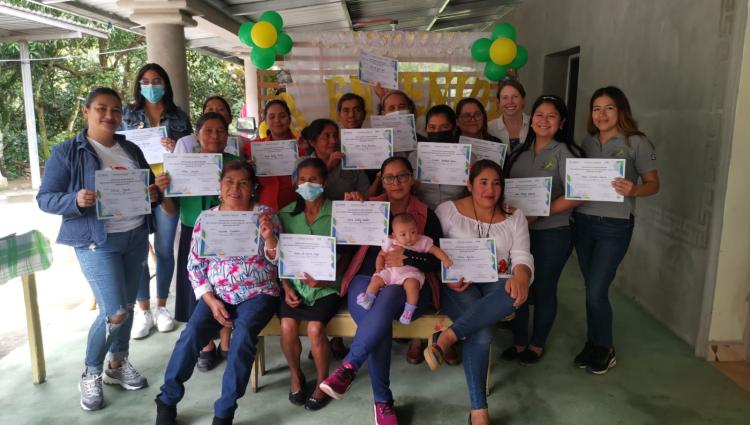 As an Ag Business Consultant with Farm Credit, much of Heather Week's role is sharing her wealth of business management and finance skills with our local farmers. But as a former Peace Corps Volunteer, Heather also has a passion for traveling and connecting with farmers around the world, extending her knowledge to them and giving them the tools to succeed.
"Travel connects us and helps create empathy between people," explains Heather. "I can use my experiences as an Ag Business Consultant to help farmers around the world and bring those experiences back to help farmers here in the Mid-Atlantic region of the United States."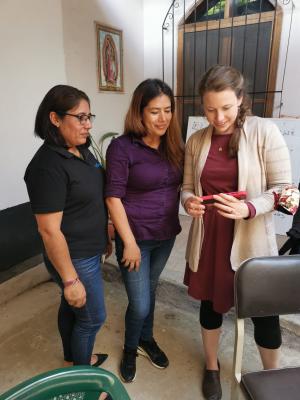 Heather has been a volunteer with the United States Agency for International Development (USAID) funded Farmer-to-Farmer (F2F) program since 2016. The program was established as part of the 1985 Farm Bill to provide technical assistance from U.S. volunteers to farmers, farm groups, agribusinesses, and other agriculture sector institutions in developing and transitional countries with the goal of promoting sustainable improvements in food security, agricultural processing, production, and marketing.
F2F volunteers are encouraged to perform outreach about their assignments upon returning to the United States, and that's exactly how Heather first learned about the program: listening to another volunteer, a former Farm Credit CEO no less, share his travels and experiences with the program. "I started my first assignment in 2016 by sending in my resume to the agencies that administer the program, and since then, I've been contacted whenever an agency has an assignment that matches my skills," said Heather. She has since volunteered in-person four times, and remotely seven times.
Most recently, Heather returned from two weeks in Honduras with a group of women that formed a cooperative to support women's empowerment and end violence against women through income generating opportunities. The group, referred to as MUJALE, stands for Mujeres Emprendedoras al Éxito (Women Entrepreneurs for Success). Most of its members are coffee growers who identified a need to create a collection center and identify access to markets. Coffee represents 5% of Honduras' Gross Domestic Product (GDP); they are the largest coffee exporter in Central America, and the fifth largest in the world. At the end of the assignment, Heather assisted the group in creating a business plan to help the women execute their goal of increasing their production and sales of coffee.
When asked of her experience in Honduras, Heather said it was "fun, open, and filled with great food and coffee." She added that she enjoys receiving assignments in Central and South America because it allows her to develop and actively use her Spanish skills.
Heather's other in-person volunteer experience includes assignments in Colombia, Tanzania, and Guyana. Her first F2F assignment in 2016 was to Colombia, where she worked with the Agri-Business program at a local university teaching students who would later become agronomists, extension agents, and agribusiness professionals. Her second assignment was in Tanzania with a co-op of vegetable growers. Heather trained them for two weeks on agribusiness concepts like the ones used in Farm Credit's AgBiz Master's program. She was also able to observe how they grow their vegetables and manage their irrigation systems. In 2019, her last in-person assignment before the COVID pandemic, Heather visited Guyana. Her partner for this assignment was the Guyana Marketing Corporation who represent agro-processors that create value added products and assist them with marketing to both domestic and international markets. Heather particularly enjoyed this visit because she was able to travel to indigenous communities to teach them how to calculate their costs of production and identify products they could market domestically and for export.
During the COVID pandemic, Heather never stopped actively volunteering with F2F. Although she could not physically travel outside of the country, she completed numerous virtual assignments and was able to provide support remotely to Tanzania, Malawi, Zimbabwe, and Tajikistan. For her Zimbabwe assignment, she partnered with a Milk Collection Center and worked with them to help them improve their record keeping and organizational structure.
Heather sees F2F as an extension of her volunteer work here in the U.S. – serving as a Big Sister for Big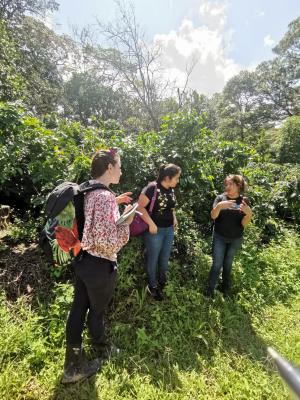 Brothers Big Sisters, FFA and 4-H, Habitat for Humanity, etc. In addition, her travels allow her to learn more about global markets and the influence that America's decisions have on the rest of the world and the agricultural industries we work in. They have also allowed her to learn about new commodities that aren't grown in the Northeast or Mid-Atlantic region of the United States such as coffee, chocolate, bananas, rice, and more. She has learned that in these assignments, little wins are important. Many times, a scope of work for an assignment includes ambitious goals like QuickBooks support, only to find that the farmers don't use computers and have never done a balance sheet. The best assignments start with a general plan but have a lot of options and ability to adapt as the project goes on.
If you are looking to get involved, F2F seeks volunteers in all aspects of farming and agriculture. Agencies and Non-Governmental Organizations administer the program in different regions. You can start by searching a region you might like to travel to and then seeing if they have any assignments that fit your skills. You may also submit a resume to let agencies know you are interested and specify, if applicable, that a particular time of the year is best. For example, Heather specifies that her ideal time is during the summer when her U.S. farming clients are busy in the field. Volunteers travel for two to six weeks for their assignments or provide virtual assistance, often with a partner volunteer (local expert) in the country. Assignments can be anything from practical agricultural skills like beekeeping, Integrated Pest Management (IPM), artificial insemination, or ruminant nutrition - to marketing, organizational development, and finance. Anyone interested can visit farmer-to-farmer.org.
In all of this, Heather expresses that it's important to understand people's reality instead of just news headlines.
"Just as we tell consumers to get to know their local farmer in order to know how their food is produced, the same is true for other cultures. These assignments are work, but the goal is to get to know people, share our cultures, and learn from one another."
Back to News