Our rural home loans are created specifically to help you finance the perfect home — whether you're looking to find one or build one. Our team of mortgage experts have years of experience in financing rural home and land purchases, both large and small.
We Specialize in Home Loans for Rural Areas
We help our customers understand the home buying process from start to finish so you can make the right decision for you and your family — and you don't have to be a farmer to use our financing.
When you choose us as your rural home loan provider, you'll get access to programs with features like:
Competitively priced, long-term fixed rate loans
No maximum acreage limitation
No maximum loan amount
Work with government loan options like FHA, VA, & USDA home loans
Manufactured housing is acceptable (double-wide and larger)
Income may be generated from small farming operation or self-employed business
Are You Looking to Buy?
You've got your eye on the house you want to make your home. Regardless of acreage or square footage, our mortgage team can help you find a financing option that is right for you and your dream home. We'll walk you through all the rural home loan requirements, and help you take advantage of any savings that you're eligible for.
Are You Looking to Build a Home?
Are you ready to build your dream home from the ground up? We offer easy financing for both land loans and home construction! We work with a network of real estate agents and builders to help you find the perfect lot and develop the ideal floor plan.
Are You Looking to Refinance?
Do you already have an existing home loan? Refinancing is a great option if you want to reduce the total cost of your interest, lower your monthly payment, pay your loan off faster, or cash out the equity in your home. We'll help you make sense of your refinancing options so you can make the best decision for your situation.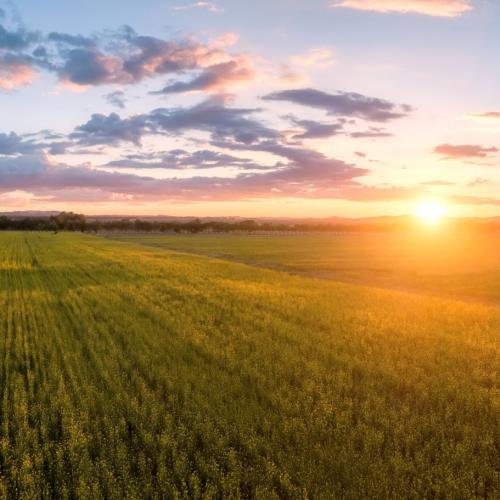 "We knew we wanted this land. We didn't really know how to go about it. Farm Credit understood exactly what we wanted."
Phil and Juanita Russell
Mortgage Calculator
Calculate your monthly mortgage payment based on your interest rate and down payment.
Get Started
Contact one of our loan specialists to find out how Horizon Farm Credit can help you finance your dream home. If you're a customer with an account related inquiry, please email info@horizonfc.com to have a member of our customer care team reach out.