| Published: November 05, 2018
Leasing, Another Financing Option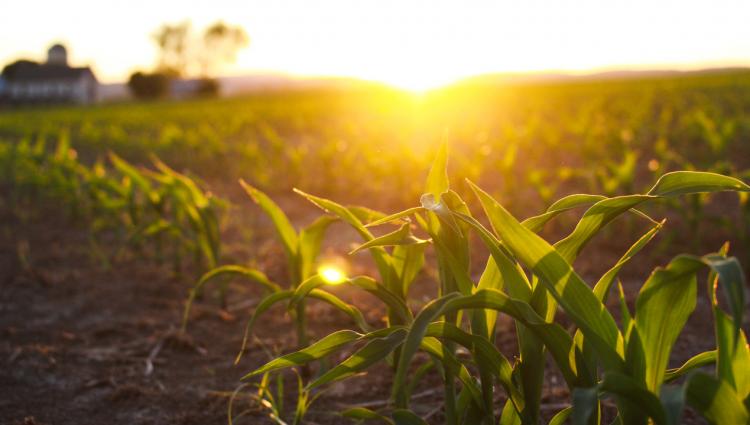 No matter if you are a full- or part-time farmer, agricultural producers have a number of capital needs to make their operations successful.
At Horizon, we understand the ins and outs of farming and can offer you a variety of financing options and solutions to best meet those needs such as leases for agricultural necessities like vehicles, tractors, equipment (mobile or fixed), buildings, barns and more.
While often overlooked, leases can be a valuable option. A leasing company allows the use of equipment or machinery while you pay a periodic lease rental or payment. In essence, you only pay a usage fee for the equipment as it is used rather than pay interest on a loan.  Leases may provide tax advantages, little or no down payment and lower monthly payments.  When structured correctly, lease products can allow a customer an alternative capital pool to pull from while providing flexible and unique benefits.
Farm Credit Leasing Services Corp., funded by parent company CoBank, specializes in lease financing for the nation's agricultural producers, agribusinesses and other rural businesses. Horizon Farm Credit is pleased to partner with Farm Credit Leasing to provide leases on a wide range of equipment and facilities, from new or used agricultural production equipment and irrigation systems to transportation and buildings. Horizon's partnership with CoBank and Farm Credit Leasing, provides professional guidance in structuring your lease, a necessity for receiving the full tax benefits of a lease. Horizon offers specification and pricing comparisons, volume purchasing discounts, equipment protection and selection assistance on transportation and material handling equipment.
Benefits of leasing with Horizon Farm Credit
Financial Flexibility – Leasing can provide 100% financing, which allows you to preserve working capital and your operating line.
Customized payment structures - Cash flow is improved with the possibility of lower payments and flexibility to schedule payments.
Tax Benefits - Due to possibility of lease payments being fully tax deductible as a business expense on a properly structured true lease.
Knowledge and Expertise – The Horizon Farm Credit leasing team, which includes decades of experience working with agricultural and rural businesses like yours, makes leasing easy. We learn your needs and customize a lease for your business.
Our team understands your business needs, our rates are competitive, and our terms are flexible.
So next time you are thinking loan or lease? Call Horizon to learn more about comprehensive leasing solutions that are available to you.
To learn more about Farm Credit Leasing solutions, please call your Horizon officer or visit www.farmcreditleasing.com.
Back to News