Have a Locally-Sourced Summer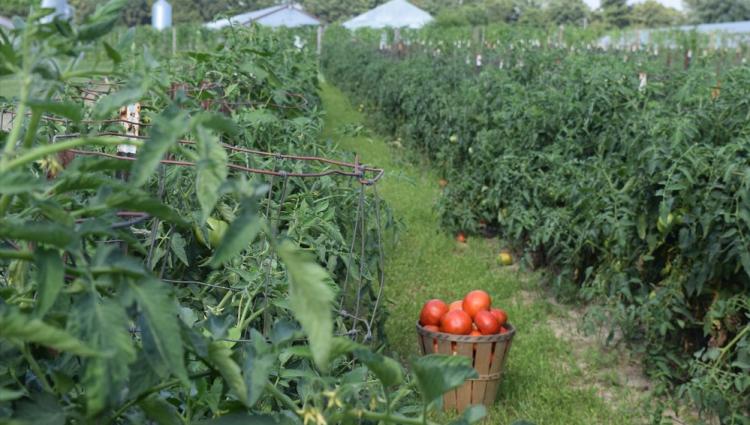 Ellie Grossnickle, Ag Relationship Manager, Horizon Farm Credit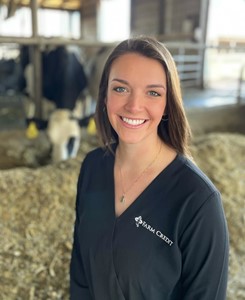 We are officially in the heat of the summer, which means it's nearly impossible to drive anywhere without passing a roadside market with fresh produce. I could make a meal off of fresh-picked sweet corn. In Maryland, where there are more than 90 famers markets to choose from (according to Maryland Department of Agriculture's 2022 Farm Market Directory), getting my sweet corn fix is no problem. Whether you're stopping by the farmers market, on-farm store, or roadside stand, buying local is a perfect way to support your local community's economy while getting the freshest product.
Aside from a delicious taste and friendly staff, one of the best parts of buying local is knowing exactly who you are buying from, and having the satisfaction that everything you are paying for is going directly into a farmer's pocket. As a fellow farmer and neighbor, I'm able to see the countless hours spent and sacrifices made to get their product from farm to table, so even if I do pay a little more than I might somewhere else, it's worth knowing who it's helping. Astronomical input costs have created a trying first half of 2022 for all farmers, so I feel good knowing my contribution goes a long way.
A couple that is serving up some of the best locally grown food is Jamie and Robin Enders of Glen Arm, Maryland. The Enders own and operate Willow Valley Farm where they raise beef, pork, chicken, and eggs, which they sell in a small store located at the entrance of their farm. Along with their own products, they also sell a variety of goods sourced from other local farmers. When asked why the Enders believe in buying local, Robin says, "By supporting local farmers, you are enriching your community by keeping resources local. Willow Valley Farm employs many local teenagers that are often looking for first time jobs. Buying local also reduces travel costs, which helps not only our wallets, but our environment."
Buying local doesn't mean you can't also support farmers that don't have the ability to sell to a direct market, but it's a convenient way to get a fresh product while supporting local communities. My family ships milk to the Maryland and Virginia Milk Producers Cooperative, which eventually ends up in grocery stores. While I firmly believe in the quality and freshness of that milk product, I still love to support our local creameries and enjoy some freshly churned ice cream when I have the chance. And, if you're searching for locally grown food in Pennsylvania, look for the PA Preferred checkmark logo on products in grocery stores like Giant, ShopRite, Walmart, Wegmans, and Weis.
Supporting both markets is important to the viability of our food system. With National Farmers Market week being celebrated August 7 through 13, be sure to check out what the farmer next door to you has to offer. To find a market in your area, check out the 2022 National Farmers Market Directory: ams.usda.gov/local-food-directories/farmersmarkets.
If you're dreaming of growing local products for your community to enjoy, or currently raising products and need financial assistance, reach out to me or a member of our team today by calling 888.339.3334 or visiting HorizonFC.com. Farm Credit is ready to help you take the next step in your farming business.
Back to News