Spring Into Action - Manage Your Risk with Crop Insurance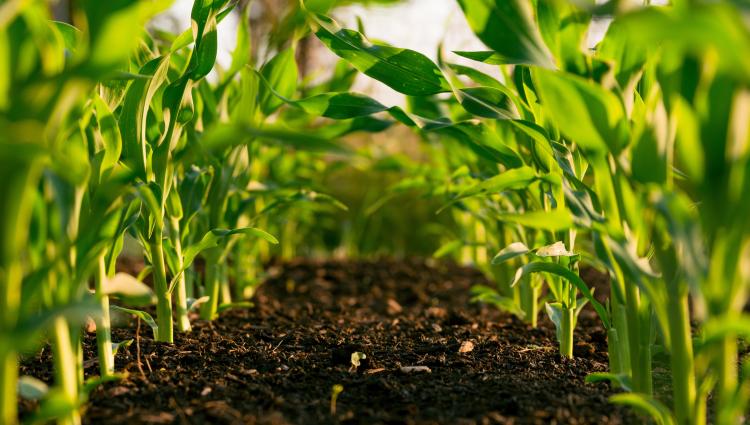 Farming is unpredictable, with many outside forces dictating your success in the field. Since you can't control the weather, the only thing that can guarantee a yield, or indemnity in place of a yield, is crop insurance. Crop insurance can help you survive an unforeseen disaster and return your business to profitability, improve your cash flow in a down year, and manage your risk.
As we look ahead to the spring and prepare for planting season, now is a great time to seriously consider getting reliable coverage for your operation.
How does crop insurance help me manage my operation's risk?  
Crop insurance can provide agricultural producers protection on two major sources of risk: production and price. As we experience more extreme weather patterns, crop insurance can help protect you when adverse weather events take a toll on your crop production, which will enable you to recover faster.
Aside from weather, another unpredictable variable producers face is the market. Crop insurance will also cover you when there is a loss in crop revenue due to price fluctuations. Having this coverage ensures a reliable level of cash flow and will allow more flexibility in your marketing plan.
Your lender likes to see crop insurance as part of your business plan because it shows that, with some level of production insured, the crop could be forward priced with greater certainty, creating a more predictable level of revenue. It will show that even amid disaster, you will have repayment ability, which will help ease your financial risk when applying for a loan or line of credit. Crop insurance enables your operation to meet your financial obligations and ensure the survival of your farm business.
What types of crop insurance are available for my operation?
Depending upon the type of operation you manage and its unique needs, there are several types of policies available to you. Please contact your crop insurance agent to discuss the details of each to help you determine which makes the most sense for your business.
Yield Protection
Revenue Protection
Dairy Revenue Protection
Livestock Risk Protection
Hail/Fire Policies
Whole Farm Revenue Protection
 
If you have any questions about your current policy or want to discuss the options available for your operation, contact our crop insurance agents prior to the March 15th spring crop sales closing deadline at 888.339.3334, or visit FarmCreditCropInsurance.com. We can review changes in your operation, discuss any concerns, and provide customized quotes that outline your coverage options and give you an estimated premium cost. We're here to help you get growing this spring and beyond!
This article was written by Kathi Levan, Horizon Farm Credit Crop Insurance Manager.
Back to News