Stability Can be Found Among Horses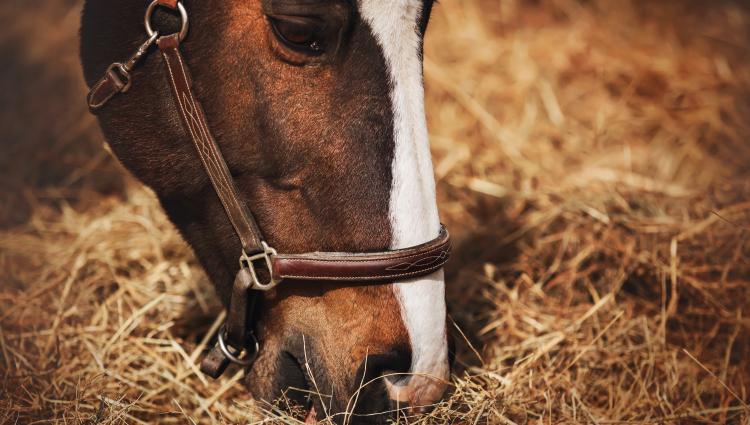 ROSE OF SHARON EQUESTRIAN SCHOOL
Joan is the Founder, Executive Director, and vision keeper of ROSES (Rose of Sharon Equestrian School) in Glen Arm, Maryland – a 90 percent volunteer-operated program for children, youth, adults, and senior citizens with special needs. "We serve individuals in all age groups," she explains. "When we began, we served mainly children with disabilities. As time went on, we began to see more students with autism, behavioral issues, and social/emotional needs with many having multiple diagnoses."
This fall, ROSES is preparing to celebrate their 20-year anniversary of serving their community. "We have a Board of Directors, a team of dedicated volunteers, a part-time barn manager, and part-time stable hand," Joan explains. "Our barn manager, Connor Bayley, is a graduate student at New York University (NYU) in the mental health and wellness program. She hopes to become a counselor utilizing equine assisted therapy with her clients."
Joan began her work with horses at age 11 in Massachusetts, working in barns, stables, and day camps caring for and exercising horses. "It was during my teen years as an equine-camp counselor where I began to see what powerful changes horses could facilitate in peoples' lives, especially those impacted by trauma, disability or other special needs," she expresses.
Joan eventually found herself working as a journalist, covering a budding therapeutic riding program in Virginia. "There were not many places to become certified," she mentions. She eventually found and attended the Cheff Center in Michigan. "To attend, you had to be willing to immerse yourself in a month-long program of training, teaching, and testing," says Joan. "Once certified, I began to look for a way to provide this service to people with special needs. Back then, therapeutic programs were often an add-on to typical boarding and lesson barns. That was when I decided to build my own program from the ground up."
In 1996, Joan and husband Randy started plans on the facility. "We used a 12 acre parcel of land adjacent to his family's farm," she explains. "In the summer of 1997, we broke ground for the American with Disabilities Act (ADA)-compliant stable." Building took several years, eventually welcoming the program's first students in the fall of 2001.
The ROSES stable and arena were intentionally designed from the ground up to be completely accessible. Everything remains organized in a way that even those with limited cognitive ability or problems with executive functioning can become increasingly independent in knowing what to do first, next, and finally when working with the horses.
During the developmental stage, Farm Credit loan officer Keith Wills was available for assistance. "Joan reached out to me with the possibility of securing financing that would enable them to work towards completing infrastructure projects. What impressed me at first was what they had been able to accomplish through donations of both financial and hours of service," says Keith. "Born from the idea of helping special-needs individuals, the classrooms, indoor-riding arena with ramps, and stairs to help reach and mount horses is truly amazing."
Keith continues, "Just to have a riding arena of this quality is a huge undertaking. Now they have a mobile van unit that can transport miniature horses to schools, events, and care facilities."
THE SILVER STEEDS PROGRAM
Three years ago, Joan and her team were approached by a continuing care facility wanting them to work with residents who had various forms of memory loss. "The Silver Steeds program was born, achieving much success prior to COVID-19," explains Joan. "Over the years, it has become apparent that for every one student or senior coming to us, there may be five more left behind who cannot travel to the farm for multiple reasons. That, coupled with a request from a juvenile detention facility, led ROSES to conduct a campaign to purchase and outfit a van to transport miniature horses to off-site locations." Joan has also been approached by an area hospital seeking visitations to help with staff morale, stress reduction for patients' families, and an unexpectedly delightful distraction for the patients themselves.
According to Joan, the growing sense of accomplishment and competence leads marked elevations in confidence and joy each week. Color coding, PECs (picture enhanced communication methods), and a good old-fashioned philosophy of 'a place for everything and everything in its place' is used with students. Lessons are reliably structured, there is a predictable routine with appropriately individualized challenges added in each week. Their students' levels of confidence and responsibility have grown not only at the barn but back at home and in academic settings, as well as within their communities at large.
"Research has shown that positive human-animal interactions can lower blood pressure, heart rate, and reduce levels of stress hormones like cortisol. Studies have also shown a rise in feel-good neurotransmitters such as dopamine, serotonin, and oxytocin occur during and after being around animals," she shares. "To successfully interact with animals in general, and horses in particular, an individual has to be able to self-modulate their actions, reactions, and emotions. Doing that requires a certain amount of mindfulness; once a person becomes aware of their emotions, they can work on managing them."
PROFIT IS NOT JUST DOLLARS
Keith has worked with ROSES for 15 years and still sees benefits of the program. "Profit is not just dollars," shares Keith. "Profits can also be measured by the number of people you reach. Being able to help Joan and her organization just seems right."
"Parents, teachers, family members, medical personnel, and other caregivers have all been responsible for seeking out the ROSES' program," Joan shares. "After completing an initial application, we set up a site visit and tour of the facility. If a good match can be made between the student's (or agency's) needs and what we have available in terms of openings and volunteer and equine staff, more in-depth paperwork is submitted and a profile is developed from which an individual set of goals and objective(s) is designed."
Similar to the process of working with her loan officer, Joan always has a goal. "Farm Credit gets it! All things agriculture related… they understand the passion, determination, and character that is required to work with the land, animals, and environment," says Joan. "I really appreciate the inclusive nature of the Farm Credit model; the guidance, resources, continuing education, advice, and inspiration available whether it comes through the staff or other members."
The ROSES support system is made up of various individuals, many being voluntary. "The experiential nature of our program and the non-judgmental temperament of our horses and volunteers combine in ways that positively affect many aspects of our students' lives: physical, emotional, and in many respects mental health, as well," she shares. "We see this growing need for equine assisted services delivered in the natural environment of a farm for our current population of students and those beyond. ROSES is in the process of pivoting once again to meet this need bolstered by the fact that research continues to demonstrate that nature is good for the mind, body, and spirit, and now with COVID-19, increasingly becoming timelier and more relevant.
"With the onset and continuation of the pandemic, all of the populations we have served in the past, as well as members of the general public, are suffering from symptoms of anxiety and depression due to disruption in their daily routines and other limitations. . Many of the individuals we work with cannot fully understand why these disruptions and limitations are occurring. But they are deeply affected nonetheless."
Many participants depend on the program for evolvement, life skills, and strengthening quality of life. "We have had students considered non-verbal speak some of their first words and sentences to the horses and members of their volunteer team. Students enjoy more social connections and improved peer relations due in part to their participation in equine facilitated learning," Joan shares. "Accompanying staff and family members of the senior citizens we serve have reported positive changes in mood, motivation, movement, memory, and more meaningful conversation among the participants."
The program has not only helped students, but the volunteers who serve them. ROSES barn manager Connor's involvement has grown from volunteering to becoming a key player in the daily operation of the stable, and shall continue to grow as she completes her master's program and required licensure for clinical practice. "My program at NYU emphasizes wellness," shares Connor. "The backbone of counseling and mental health is promoting whole-system wellness from relationships and support, to physical needs, to directly targeting psychological concerns and taking the steps to overcome them.
"Working with horses can help target all aspects of wellness. Being in partnership with a thousand-pound animal, putting your trust in them and having them put their trust in you, is an experience like no other." As one student's mother has said, "He walks a little taller when he leaves here."
To learn more about or donate to ROSES, visit roseofsharonschool.org
Facebook: @roseofsharonschool
Instagram: @roseofsharonequestrianschool
Back to News