Ag Biz Basics is a self-paced online educational course designed to prepare you for meetings with your financial lender. The four mobile-friendly eLearning modules will help to position your business for future success.  
To illustrate key learning outcomes, Ag Biz Basics highlights a case study involving entrepreneurs operating a start-up agribusiness who are applying for a loan. You'll also gain a basic understanding of financial statements and goal setting through the workbook application exercises. Ag Biz Basics will enhance your critical thinking, strategic planning and contingency planning skills and attention to detail.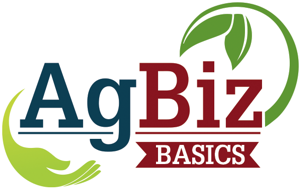 Is there a tuition fee?
Yes, there is a course registration fee; however, Horizon Farm Credit will reimburse one annual educational registration. Email learning@horizonfc.com or call us to learn more.
Who can take Ag Biz Basics?
Anyone! You do not need to be a Farm Credit customer, but in order to be eligible for the reimbursement, you must reside within Horizon Farm Credit's territory. 
Are you an educator looking for resources?
The Ag Biz Basics Educator option is a teacher subscription that provides access to online modules, a workbook, and quizzes. This annual subscription allows educators to access the content through a single login with the ability to show modules in a group setting. Email learning@horizonfc.com for more information.
What is the time commitment?
You can complete the course in approximately two to three hours. Additional workbook application time will vary. High Speed Internet access is strongly recommended.
For more information, contact Learning@HorizonFC.com.
What does this learning experience include?
Side by Side with Your Lender

Planning
Goal Setting
Financial Documentation

Do you Cash Flow?

The Business Side of Production Planning

What are you Worth Financially?

Business and Personal Balance Sheets

Did you make a Profit?
Please enter a valid password to access this page:
Wrong password. Try again!