| Published: December 19, 2022
Farm Credit Joins with the Food Bank of Delaware to Fight Hunger During the Holidays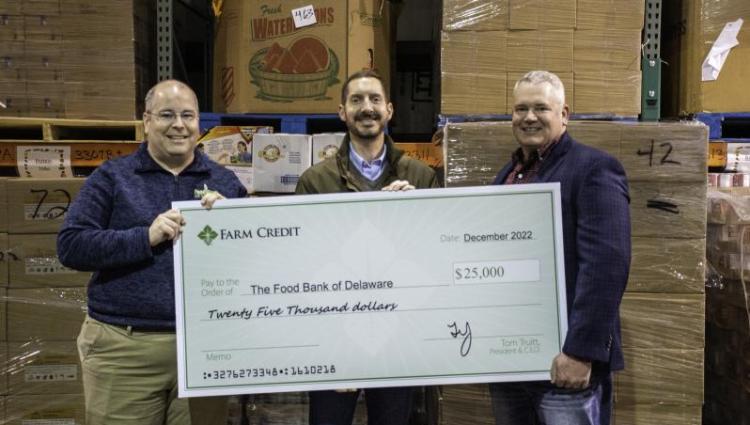 Horizon Farm Credit joins with The Food Bank of Delaware to fight hunger during the holidays with a $25,000 donation.

"As a cooperative, our Association is deeply connected to our local communities," said Tom Truitt, CEO of Horizon Farm Credit. "Our farmers have committed their lives to feeding people and serving the needs of others; supporting the great work being done by the Food Bank of Delaware is an additional way for us to honor those commitments," Truitt continued. "We want to do all we can to ensure that our friends and neighbors have access to fresh, local, and nutritious food, especially this holiday season."

The need for monetary and food donations is typically high during the winter months, but this year, the need is expected to be especially elevated. "We are so thankful for the support of Horizon Farm Credit," said Food Bank of Delaware President and CEO Cathy Kanefsky. "This gift represents a commitment to the community, especially during this holiday season. We know so many in our community are struggling to make ends meet, while also thinking about where they will get resources to celebrate the holidays with family," Kanefsky said, "this gift will give hope to so many families and allow them to enjoy this special time."

Information about The Food Bank of Delaware can be found at fbd.org.
Back to News