Taking the first step is the most important part in setting you up for your future success. We provide fast, reliable financing, educational opportunities and more Grow Ahead program opportunities for the next generation of farmers to help you access credit and build a solid foundation of success. Let Farm Credit replace the uncertainty of starting your farm with reliable financing and support.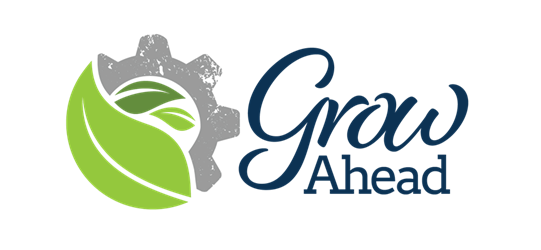 Benefits of Grow Ahead
Uniquely designed to provide financing and support to young and beginning farmers for both fulltime and part-time needs
Educational resources to help grow your knowledge and financial literacy
Opportunities to work with experienced agriculture mentors
Grants and Awards for the next generation of farmers to further their farm or ag business financially
You don't have to be a customer to benefit!
Grow Ahead Loans
Starting a farm can be challenging, but securing a financial lender is a great first step in supporting your growth. Grow Ahead provides a foundation for you to help grow your agricultural dreams. The Grow Ahead loan program is uniquely designed to support young/beginning farmers by providing financing and support to serve both full-time and part-time farming needs.
Growing Your Success
Our commitment to the next generation of farmers extends far beyond providing financial products and services; Horizon Farm Credit delivers extensive educational and outreach opportunities to support the future of agriculture. We recognize that the farming industry is continuing to evolve, particularly as new farmers enter the marketplace and we offer unique programming to both customers and prospects within our footprint. Learn more about our educational and outreach efforts.
Ready to get started?
Get the financing you need at a pace that works for you. Reach out to one of our Farm Credit experts today. If you have questions about program offerings, please email learning@horizonfc.com.